LocusMaps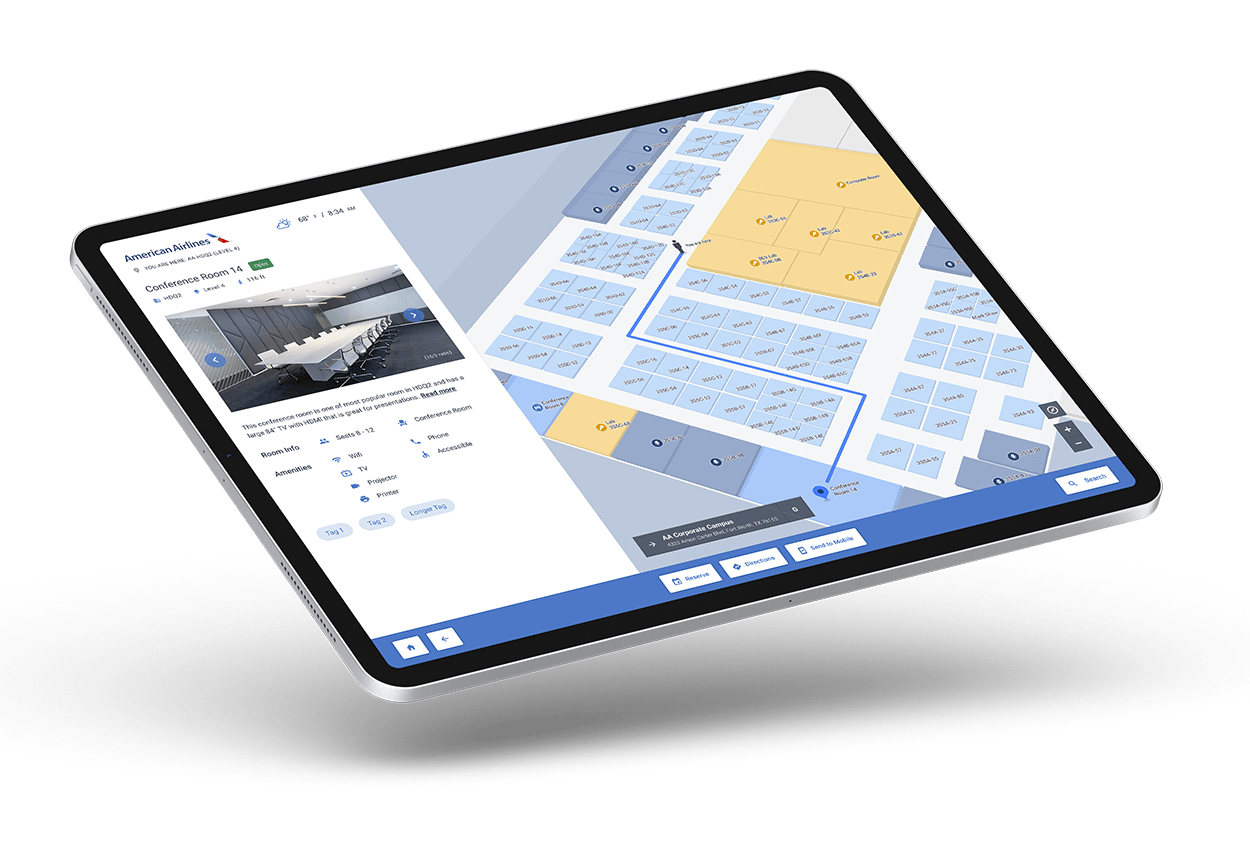 Introducing LocusMaps for Smart Campuses
LocusMaps for Smart Campuses delivers an amazing digital experience to staff and visitors, helping them find people, book available meeting spaces, navigate an unfamiliar campus, and leverage data to understand how people are using the facilities.
The customizable solution integrates with your corporate directory and facilities management solution and can be deployed as a mobile web-based directory, on kiosks or interactive signage, and as part of a native mobile app.
Increase efficiency for employees, vendors, and visitors
Make data-driven decisions around your facilities investments
Improve the employee experience and promote digital self-service
Leverage a spatial software platform for your future applications
Available for

Mobile SDK

JS SDK

MapsOnline

MapsOnsite
LocusMaps Features
Interactive Maps

High-fidelity indoor/outdoor maps delivered in an interactive user experience optimized for both beauty and utility.

Room Scheduling

Quickly highlight available conference rooms and book with close proximity to your colleagues. Integrates with your Office 365 or G Suite environment.

Wayfinding

Receive navigation directions and walking times between any two points on the campus or from your current location.

Search

Powerful search capabilities for rooms, offices, desk locations, and amenities. Integrates with your corporate directory.

Sharing

Share your current location with your colleagues or send a deep link to any location within your facility.

Data Management

Ensure everyone is always seeing the current view of your space via standard integration with your facilities management system or using the LocusVMS management tool.

Customize

Customize the maps and user interface look and feel to match your venue's branding and design requirements.